Love God. Make Friends. Change the World.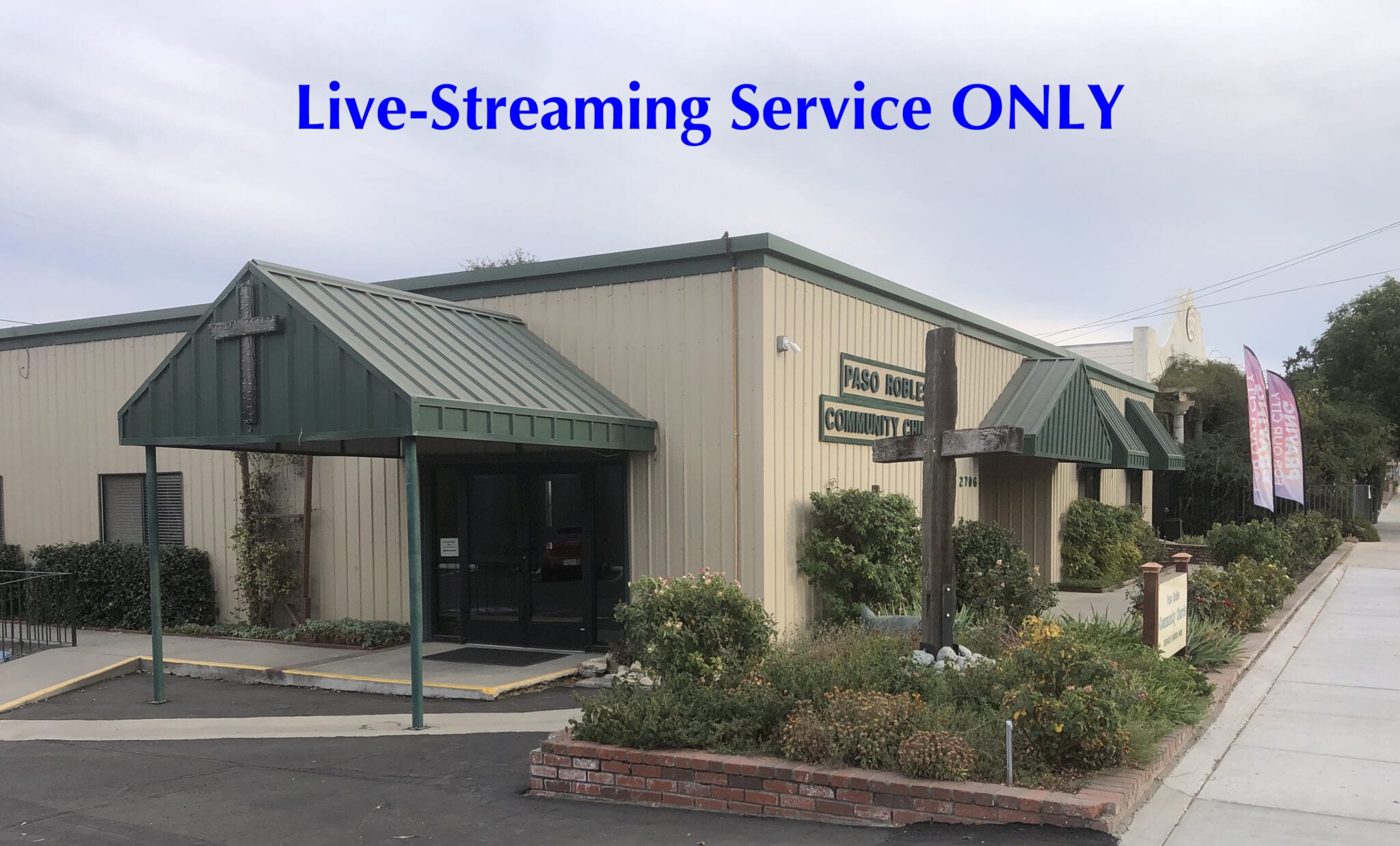 Paso Robles Community Church
2706 Spring Street
Paso Robles, CA

Current Sunday Teaching Series
In a world of seemingly unending uncertainty, our understanding of God can bring great certainty. The problem many are facing today, including Christ-Followers, is that our God is not big enough to satisfy our needs. In this series, we will study different names of God and discover Who God is and How He wants us to relate to Him.
Series runs Sunday, January 3 – February 14
Sunday Afternoon 12, 1 & 2pm !!
Paso Robles Community Church

Paso Robles Community Church
Building Address:
2706 Spring Street
Paso Robles, CA 93446
Mailing Address:
P.O. Box 3914
Paso Robles, CA   93447
805-239-4771
office@pasochurch.com
No matter who you are or where you've been,
you're welcome here.
At PRCC, you'll be welcomed into a friendly, casual environment by people who are excited to see you.
All you have to do from here is come as you are and find out more for yourself!
This is a 3 hour overview of who we are as a church, what we believe God is calling us to and how you may connect with the movement of God through PRCC as an active ServantStaffer!
This class is designed to help you discover your spiritual SHAPE and how you can make an eternal difference in the kingdom of God through PRCC.
This class introduces the habits necessary for lifelong spiritual development as well as the skills required for daily growth. If you want to learn how to spiritually "feed yourself" then this is where you should begin. You will also learn about our Life Journal Reading Plan and how to S.O.A.P.
A weekend retreat designed to equip every follower of Jesus with the tools necessary to experience spiritual freedom and power in their life.
Love God. Make Friends. Change the World.