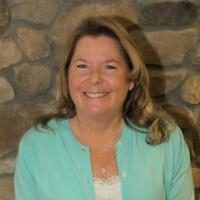 Kim Shannon, Secretary
Email: office@pasochurch.com
As the quintessential Navy Brat, Kim spent her formative years living in different places including Bermuda, Morocco, Illinois, Wisconsin, Midway Island, Virginia, Idaho and California. At first this was tough on Kim and her younger brothers and sister. But packing up memories and saying good-bye to close friends soon became all too commonplace. In 7th grade, she went forward at an altar call at Summer Camp but it wasn't until 1998 when she experienced true life transformation making Jesus Christ not only her Savior but the Lord of her life.
Over the years, Kim has served in various roles at PRCC including youth leader, Sunday school teacher, special events coordinator and secretary. Kim joined the PRCC staff in 2005 (with a 1 1/2 year break in service in 2010) as Church Secretary. Her friendly smile and welcoming personality is the first thing people see when they stop by the office during the week. She is also actively involved with PRCC's ministry to Georgia Brown.
Kim has a passion for pointing people to the hope, love, grace and truth that is found in Jesus Christ. Kim loves being a part of what God is doing in and through PRCC and using the gifts, talents and abilities He's given her. The scriptures that have been most significant in her life are Psalm 23, Hebrews 13:5, and Philippians 4:13.
Kim has been married to Ron for 35 years. Together they have raised two sons whom they love dearly. In her free time, Kim enjoys spending time with her husband working in their garden, antiquing, going to yard sales, and visiting the coast.
Stop by and say hello to her anytime here at PRCC!