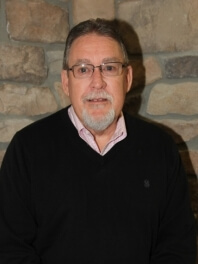 Mike Aschenbrener, Elder
Born in Lima, Ohio, in 1949, Mike grew up, one of 8 children, in a small town in the Rio Grande Valley of Texas. Mike married his best friend, Ginger and they have been married for 46 years. Both Mike and Ginger were both born and raised Catholic and were baptized as infants. They both gave their lives to the Lord on February 29, 1980 as adults.
Mike and Ginger have 5 adult children (2 sons and 3 daughters), 15 grandchildren, and 1 great grandchild. Along with his passion for music and marriage ministry, Mike enjoys spending his days off with Ginger and their family and friends.
Mike enjoys serving the Lord. He is grateful for the opportunity to serve as an elder and to contribute to the function and future direction of PRCC.