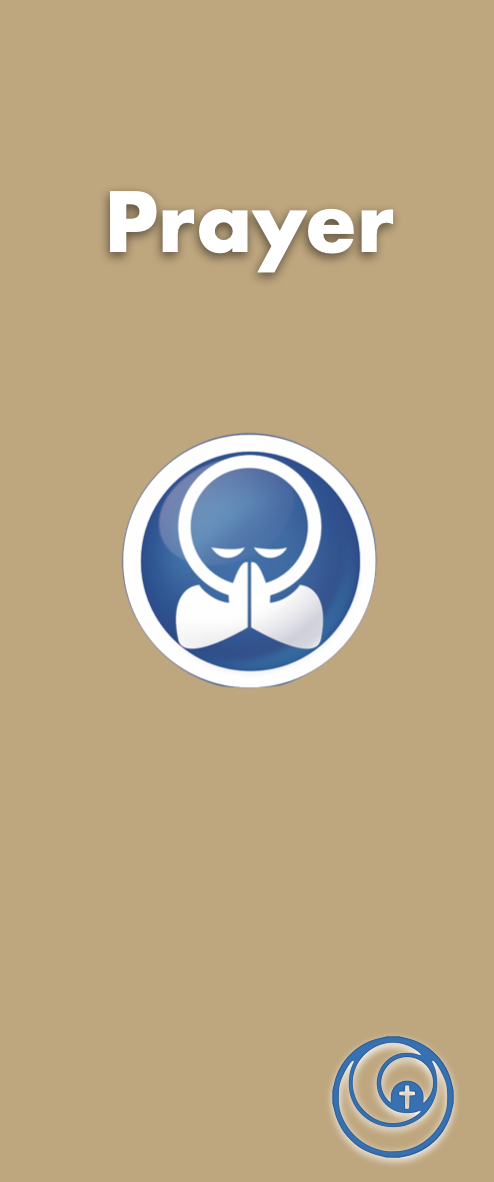 Prayer is our lifeblood. Our soul and spirit is nourished through prayer. God is invited to be active in our life through prayer. At PRCC we consider it a privilege to be able to pray with you for God's work in your life. So please take a moment and complete the form and be guaranteed that we will be praying with you for your request!
Enter your prayer requests or praise here
Submit Your Prayer Request
When you pray for one of the requests below, be sure to click on the I prayed for you button so that we can let the requestor know how many times their request has been lifted up.
| Request Title | # Prayers | Submitted On | |
| --- | --- | --- | --- |
| Pray for pain | 0 | January 11, 2021 | Details |
| John Ball | 0 | December 31, 2020 | Details |
| PLEASE AGREE WITH MY PRAYER REQUESTS | 0 | November 26, 2020 | Details |
| Momma | 1 | November 22, 2020 | Details |
| Please pray | 0 | November 14, 2020 | Details |
| praying of Hollie Mallard | 3 | October 27, 2020 | Details |
Pray for pain
Please pray for our good friend whose name is Dennis he has Colon cancer and they have put him on hospice. Pray for the pain to be less Thank you
John Ball
This prayer request is for my Sons Father in Law John Ball He fell this morning and broke his femur. He is not in good health. He is about to under go surgery and his wife cannot enter the hospital I would appreciate your prayers
PLEASE AGREE WITH MY PRAYER REQUESTS
GREETINGS AND HELLO SENIOR PASTOR WELL DEAR JESUS CHRIST PLEASE GOD LET A LADY NAME CRYSTAL RENEE BROWN FROM ASHEVILLE NORTH CAROLINA BE MY WIFE IN JESUS NAME AND PLEASE GOD RECONCILE AND HEAL AND MEND AND RESTORE MY LOVE RELATIONSHIP BACK WITH CRYSTAL RENEE BROWN FROM ASHEVILLE NORTH CAROLINA IN JESUS NAME OR I PRAY GOD SEND ME A VERY BEAUTIFUL BLACK THICK PLUS SIZE CHRISTIAN WIFE FROM NORTH CAROLINA OR ATLANTA GEORGIA OR MIAMI FLORIDA OR CHICAGO ILLINOIS OR CLEVELAND OHIO OR MEMPHIS TENNESSEE OR BALTIMORE MARYLAND OR HOUSTON TEXAS OR DALLAS TEXAS OR THE STATE OF VIRGINIA IN JESUS NAME. AND I PRAY GOD MOVE ME TO ATLANTA GEORGIA OR MIAMI FLORIDA FOR LIFE IN JESUS NAME. AND I PRAY GOD SEND ME FINANCIAL BLESSINGS FOR LIFE. MY TESTIMONY I HAD A STROKE BACK IN MAY 18 2006 I,M DOING WELL NOW I,M TAKING XARELTO MEDICINE NOW I,M BLESSED AND I PRAY GOD HEAL ME FROM THIS I BEEN HAVING BLOOD IN MY URINE. AND I PRAY FOR GODS PEACE AND PROTECTION AND SAFETY FOR ME IN JESUS NAME AND PRAY FOR ALL OF MY ENEMIES TO IN JESUS NAME AND MY PRAYERS GO OUT TO THE CORONA VIRUS TO END SOON AND GO AWAY FOR EVER IN JESUS NAME AND MY PRAYERS GO OUT TO THE RACIAL PROFILING OF GEORGE FLOYD AND BREONNA TAYLOR AND MY PRAYERS GO OUT TO THE MALL SHOOTINGS AND MASS SHOOTINGS THAT HAPPENED IN EL PASO TEXAS AND DAYTON OHIO AND THAILAND AND MY PRAYERS GO OUT TO THE BRYANT FAMILY AND R I P KOBE BRYANT AND HIS DAUGHTER GI GI AND THE OTHER PEOPLE WHO GOT KILLED IN THAT TRAGIC HELICOPTER CRASH. GOD BLESS
Momma
Dear friends in Christ please pray for me and my mother
Please pray
[We read] In KJV, Ezekiel 22:30: "And I sought for a man among them, that should make up the hedge, and stand in the gap before me for the land, that I should not destroy it: but I found none." O God, please help us and teach us to build a wall [of prayer] around the USA, Canada, Poland and United Kingdom. Are you ready to stand in the gap, where God is the Helper and Teacher? Dear believers: we continue the good fight to the end. Please pray that United Kingdom, Poland, the USA, Canada would overcome for: (The Acts 26.18). * Poland, pray for freedom from dead religion to saving faith of Jesus Christ as the Saviour and the Lord by faith only, * the Church in the USA & Canada & United Kingdom – Pray for repentance and cleansing of the church - Matt. 3.12 "Whose fan is in his hand, and he will thoroughly purge his floor, and gather his wheat into the garner; but he will burn up the chaff with unquenchable fire." * my family: 1. Bad executives are hurting me. Please pray for God's order in that case. 2. Stir up the hearts of my family for ministry for me, my wife Dorothy, our daughter Ann, and our sons Peter and Daniel - "..but as for me and my house, we will serve the Lord" Joshua 24.15 3. Pray for God's will, wisdom, discernment, revelation and recognition for me and my family; I ask God for Edmund's work situation, God's direction for Edmund , Dorothy, Peter, Daniel and Ann (also God's protection and blessings over the company where she works and she needs a husband), 4. God's order in my work. I ask God for great wisdom at my work. Blessings and the knowledge of Jesus Christ for my bosses. Thank God for the continuation of my work.
praying of Hollie Mallard
Hollie has been church a few times, she is In LA right now in the hospital, she just found out she has cancer in the stomach please pray for her! they said the cancer is terminal!
Thank you for lifting up this request in prayer.