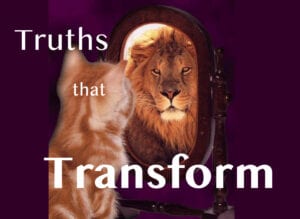 Truths that Transform
Jesus said that "the truth will set you free." Do you feel free or do you feel you're a hostage to the expectations of others and the circumstances of life? In this teaching series we will look at several truths from throughout the Bible and discover how these truths can actually transform us by setting us free.
.
Truths that Transform series will run Sunday, January 5 – February 23.
Service Time:  9 a.m.
Dress: very casual
What to Expect: laughter, good coffee, live music, & biblical teaching.
What about kids? Dynamic Children's Program for children ages Birth-5th grade.