Join us on Saturday, December 11, 2021 at 1:00pm for BOXING DAY!
This is a free event that's open to everyone in the community. Come on down to Paso Robles Community Church located at 2706 Spring Street (next to the old bowling alley) for:
3 Sparring Matches between students of our Boxing outreach Ministry
Free Food including Barbecue, Popcorn and Cotton Candy
Demonstrations: Some of our students will demonstrate how to use our boxing equipment and give you an opportunity to try them out!
Raffle, Prizes and Giveaways
Bounce House
What to Expect:
We are planning for this to be an outdoor event. If it is raining, the event will be moved inside.
Masks required when indoors.
The event, all of the food and giveaways are free to attendees.
There will be three sparring matches throughout the event. Exact schedule TBD.
How You Can Help:
Please pray for the event and those attending.
We will need volunteers to help with handing out flyers, setup, serving at the event, cleanup. If you are interested, please contact Liana Rostro at info@pasochurch.com or call/text: 805-674-4543.
If you would like to support the event financially, cash and checks can be delivered directly to Paso Robles Community Church; please note "Boxing" on the envelope or memo line. You can also contribute via Venmo @PasoRobles-CommunityChurch; Please put "Boxing" in the note.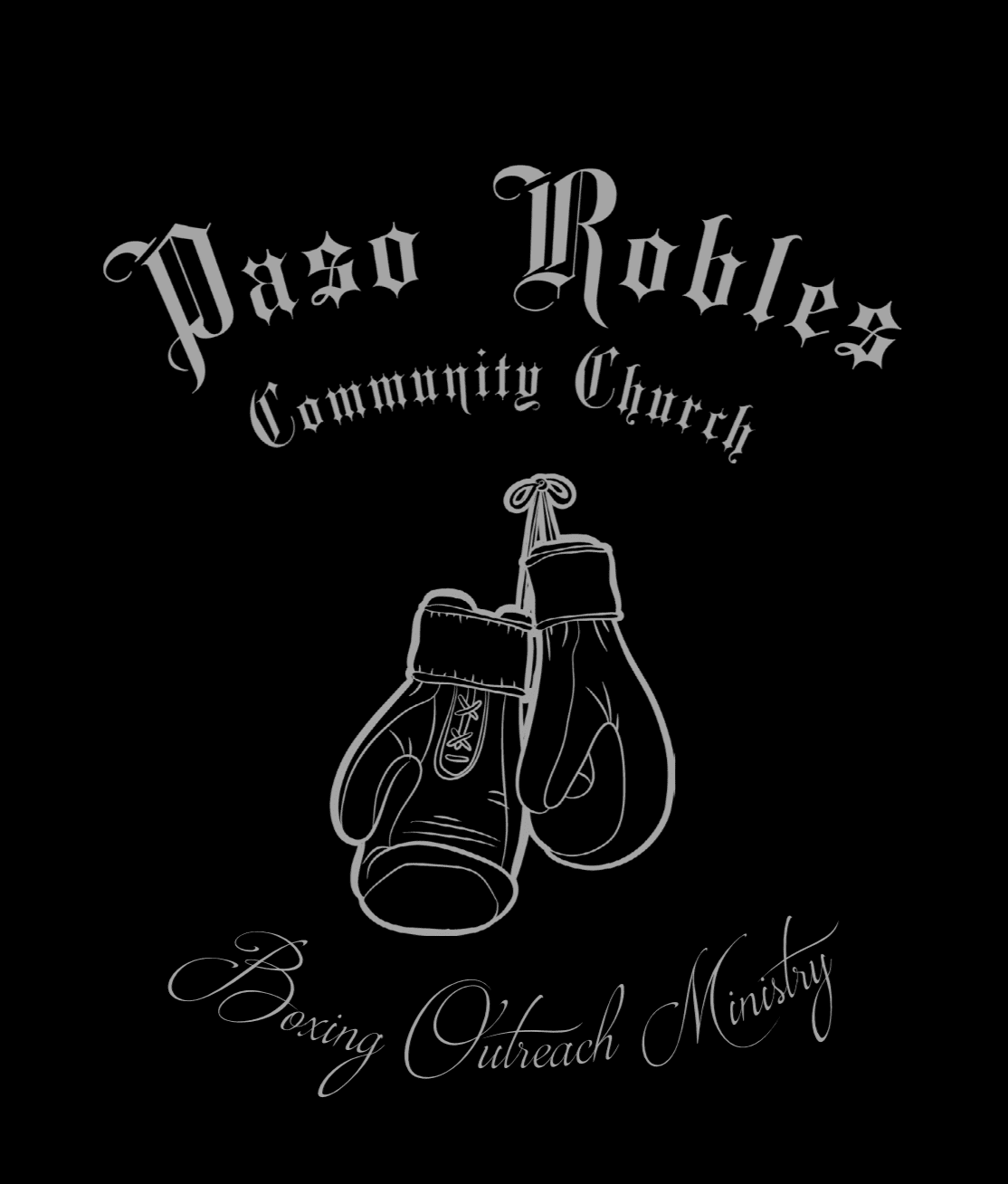 The purpose of the Boxing Outreach Ministry is to instill self-discipline, self-confidence and physical fitness through boxing and mentoring. Boxing techniques also help youth and young adults deal with anger, stress and tension (how to control their emotions and not allow anger to control them).
If you are interested in attending or getting more information, we meet as follows:
Days: Mondays & Wednesdays
Time: 5 – 6:30 pm
Location: Paso Robles Community Church | 2706 Spring Street, Paso Robles
Cost: Free
Contact: Marcus Rostro at 805.602.6672 (call or text)