August 2020
 Dear friend,
"We are really thankful and remembering you all in our prayers.  God will bless you abundantly because faithfully you are obeying Jesus in what He asked you to do; caring for the needy, the poor, widows and orphans." Cornelia
Please know, your devoted prayers and gifts are changing the lives of our widows and orphans daily.
A little update….
Cyclone Response
Because of our supporters, we have been able to:
Provide 25 tarps and fix them on widows' roofs.
We have completely rebuilt 4 homes with another 1 half completed due to lockdown.
We have 5 more homes needing substantial work and 9 more needing tarps.  It's been a slow process due to the rainy season and lockdown, but we are grateful we have been able to respond to many of the needs of our families.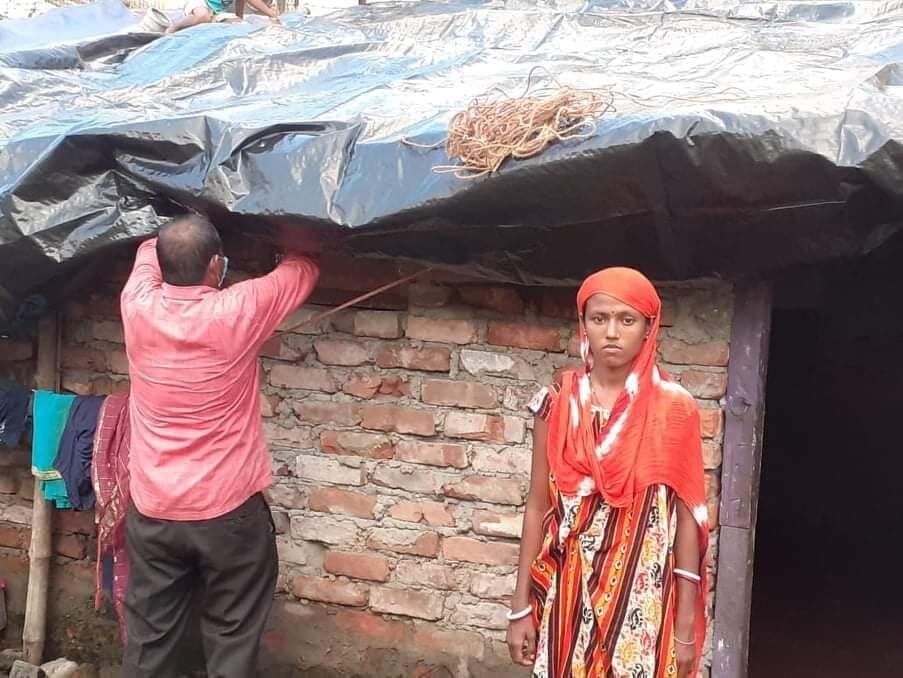 COVID-19
As through-out all of India, community transmission is increasing rapidly in Kolkata.  Currently, the government is enforcing a rotating, strict lockdown of two days per week.
Praise God, within our village our families remain virus-free!  There have been several cases within one section of the village and that area has been closed off to the rest of the community and a number of our widows live within that section.  Any repair work there had to be put on hold.
Over the last 4 months, we have been able to provide 3 food packs per month for each of our 85 families.  We will continue to aim for this while Covid-19 remains and our ladies have no income source with factories closed and communities remaining in lockdown.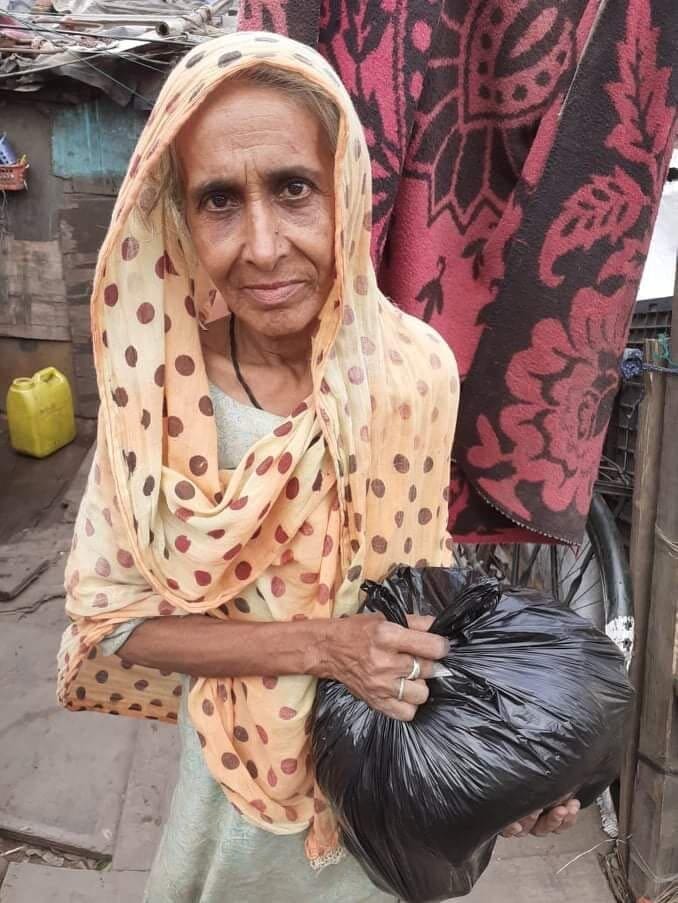 The Unbearable Heat
Cornelia has asked for prayers for endurance as the heat and humidity is unbearable and the rain, sadly is not bringing any relief.  Occasionally, there are extreme rain downpours and the village becomes waterlogged and then eventually subsides.  One of the issues our widows face is when it floods, their 'chulha's', (little mud coal cooking fires) wash away.   During those times we try to provide non-cooking, dry food options.
Bible & Prayer Groups
As Cornelia cannot meet with the ladies as a whole group, she has started to meet with them in small groups of 6 – 8 for prayer and bible study.  She has asked for prayer for protection over these meetings and in the intimacy of the group they will safely discover, learn and respond.  She plans to assess the situation to start more small groups over the coming month.
Other needs
Please pray for protection and good health for Cornelia as she travels to the village.
Please continue to pray for the provision of a home for Mumtaz and her little children.
·We are looking into the viability of training ladies in bamboo basket and mat weaving.  It is in vision stage but value your prayers for the possibility of this.
We took a number of suitcases of children's clothing over to Kolkata back in February and we are pleased that Cornelia was able to distribute to families following the cyclone.
The Karuna Children's Home, Bapatla
Recently, I received this from John Moses, the director of the children's home.
'Due to this coronavirus, children fear a lot. In our area also, many people died due to corona and thousands of cases are coming. Here rules are very strict. They are not allowing people to go outside.   At present, India is going to be in the world's second place in corona cases. So please pray for orphan children and for us.'
While the children remain safe and well, we do value your covering prayers.
Recently, we had 3 boys, who are now of adult age, transition to live independently and gain employment.  These boys were able to complete their education and gain qualifications.  We are grateful for our long-term children sponsors who made it possible for our boys to learn, receive nutritious meals and healthcare and grow in dignity.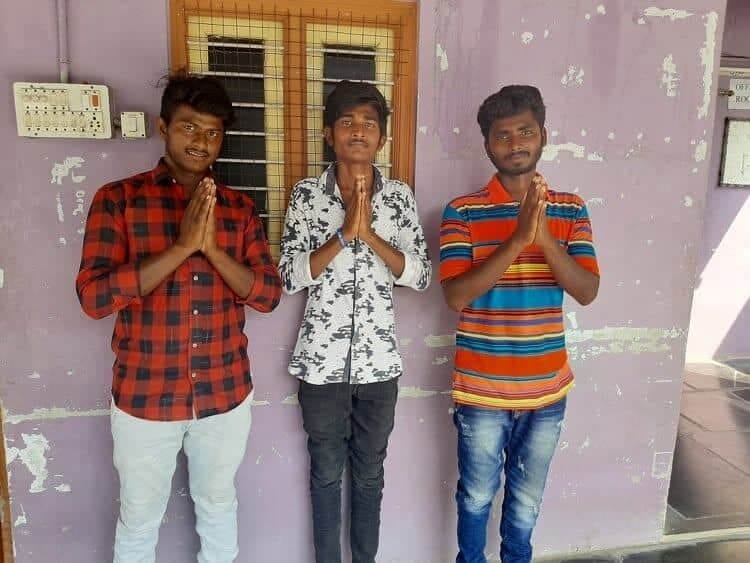 Thank you again and I leave you with a quote from Mother Teresa.
Janine
Dorcus House, USA
"Love cannot remain by itself – it has no meaning. Love has to be put into action, and that action is service."
22 May 2020
Dear friends,
I'm shooting out this update as I know many of you are concerned with how we've come through Cyclone Amphan.  Thank you for your love and thoughts towards our Dorcus House families.  Kolkata was severely hit.  Cornelia said, 'that in my lifetime I have not seen such a storm.' Her own home was flooding through the walls and ceiling.
She was finally able to visit the village yesterday to assess the damage and meet with some of her ladies.   Getting there was even difficult and she said that Kolkata roads were like a 'jungle' from trees uprooted.  As far as we are aware none of our widows and children were hurt, apart from scratches.  I just can't imagine the fear they must experience going through a cyclone in their little huts.
At the village, they are waterlogged but it is subsiding and at last contact, it was up to their knees. Many of our widows' homes have been flattened by trees, walls collapsed, flooded or their roofs blown off.  We have families who are now staying at our Dorcus House building that has stood strong.  Unfortunately, our other building, which required work, has sustained a lot of damage, completely losing the roof and flooding.   Our village is divided into sections and due to fallen trees and flooding, Cornelia has not been able to see most of the area.  There is no electricity as power lines are down and limited phone connection.   Please pray that today she can travel into those sections to ascertain how the rest have fared.
Our families are hungry, and our first response is to feed them and today Cornelia will be distributing food packs.  Again we are grateful for supporters who have generously given to help with extra food supplies during lockdown.  Little did we know we would also be facing the impact from the devastation of a cyclone.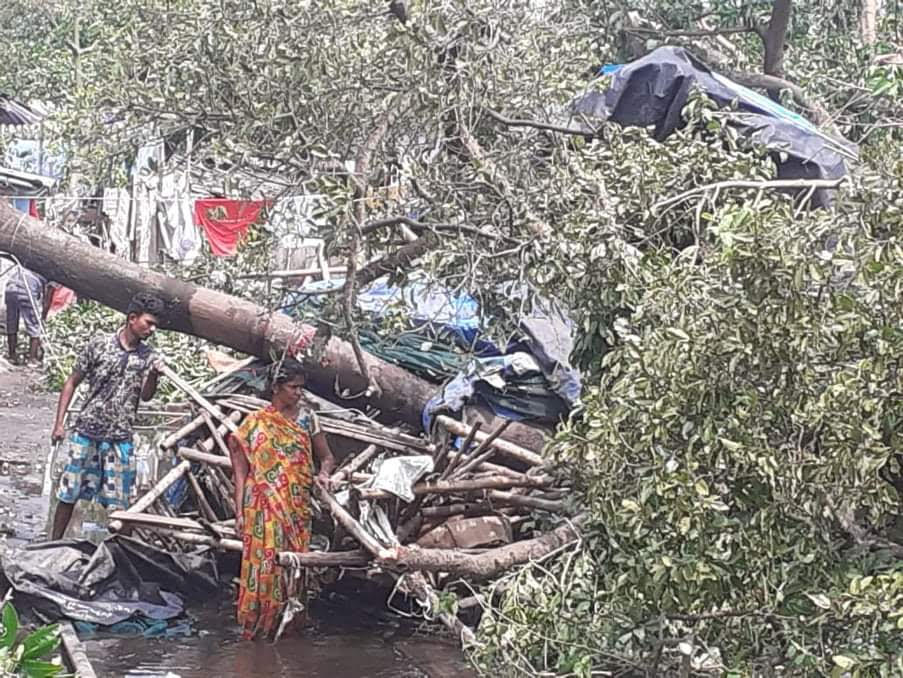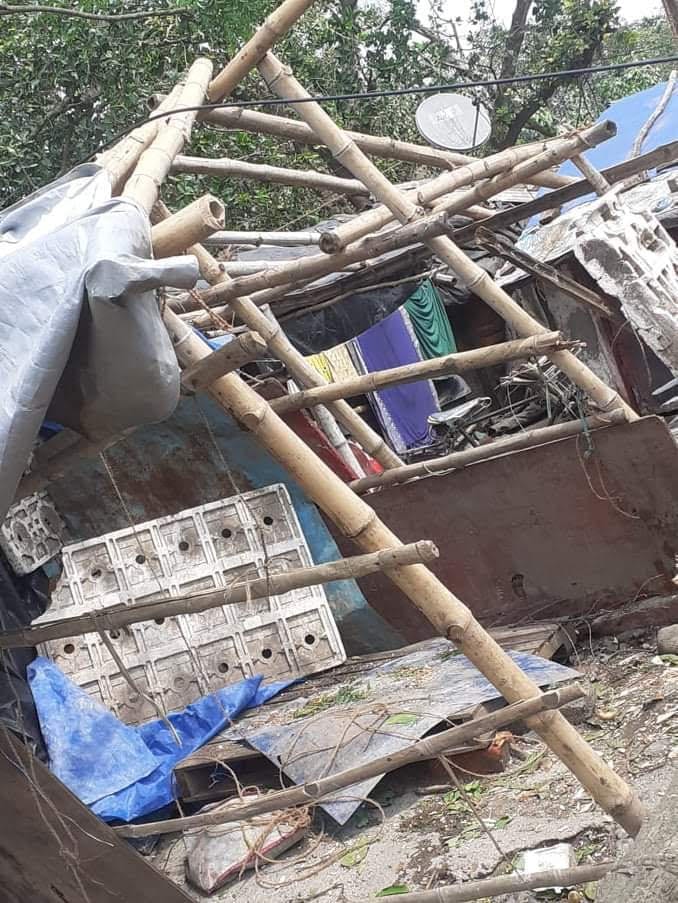 COVID-19
Kolkata now remains on partial lockdown until May 31st.  They are allowed out of their homes between 7am – 7pm and businesses are starting to open.  Unfortunately, there is little transport operating for Indians to commute.
As with many countries, India is facing a humanitarian crisis.  And it appears that people are now more worried about going hungry rather than catching the virus.  As far as we know, our village continues to remain virus-free despite the reports that the virus is spreading.
Their situation is tough.  Thank you for joining us in prayer to be able to respond to their needs.  Please cover Cornelia in prayer as she faces one difficult situation to the next and as she provides hope and speaks love in action.
Many thanks,
Janine
Dorcus House, (USA)