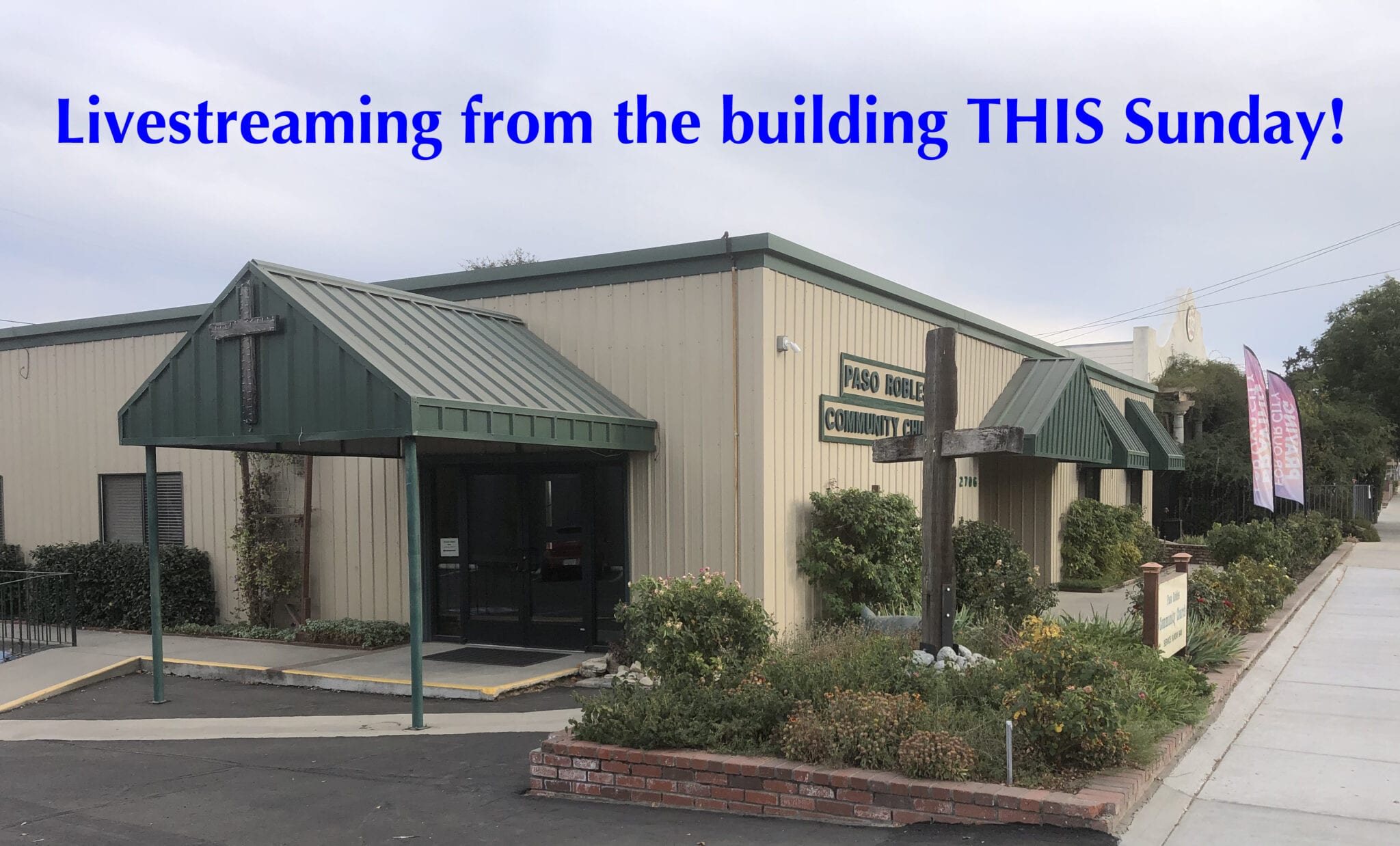 Because SLO county, as of November 17, has been placed within Tier Purple (widespread) due to the increase of Covid-19 positivity cases, and, while we understand that a majority of the cases are connected with groups not associated with PRCC, we also understand that the weather forces people indoors which multiplies possibility of virus infection (there's a reason Fall/Winter is cold/flu season, and, if you remember, there were a lot of PRCCers sick last year during this time) and we've received word that someone within PRCC has tested positive for Covid-19 which has affected a couple ministries.
So, in an effort to both (a) protect the welfare of our most vulnerable population and (b) respect the authority God has placed over us, beginning Sunday, November 22, PRCC will:
1) Livestream our worship service and ask that ALL PRCC Family's watch/participate in Sunday worship from home TOGETHER AND, if comfortable. . .
2) invite those in your Small Group, Friend Group, or PRCC Family to join you in your home to participate in the Sunday service. We see the BENEFITS as being:
(a) Deeper sense of community with smaller group
(b) Better opportunity to engage the message by discussing/applying it immediately after the service as a group
(c) Potentially share a meal together
(d) Potential outreach to neighbors
To assist PRCC Family and potential Guests that may not have a Group/Family connection to join in watching the service, we are looking for PRCC Families willing to be a Host location.
If interested, please contact Pastor Shawn (805.239-4771 or 805.712.8773 or shawn@pasochurch.com) and let him know your preference for PRCC Family and/or Guests and the number you can accommodate.
We realize this is an inconvenience and feels very limiting. This was not an easy decision to make BUT we do this NOT for ourselves but for our brothers and sisters around us!
I invite you to join me in praying for healing and protection from this virus, for unity within our church family, that we won't be in this Tier very long and, above all, that our Lord will be glorified!