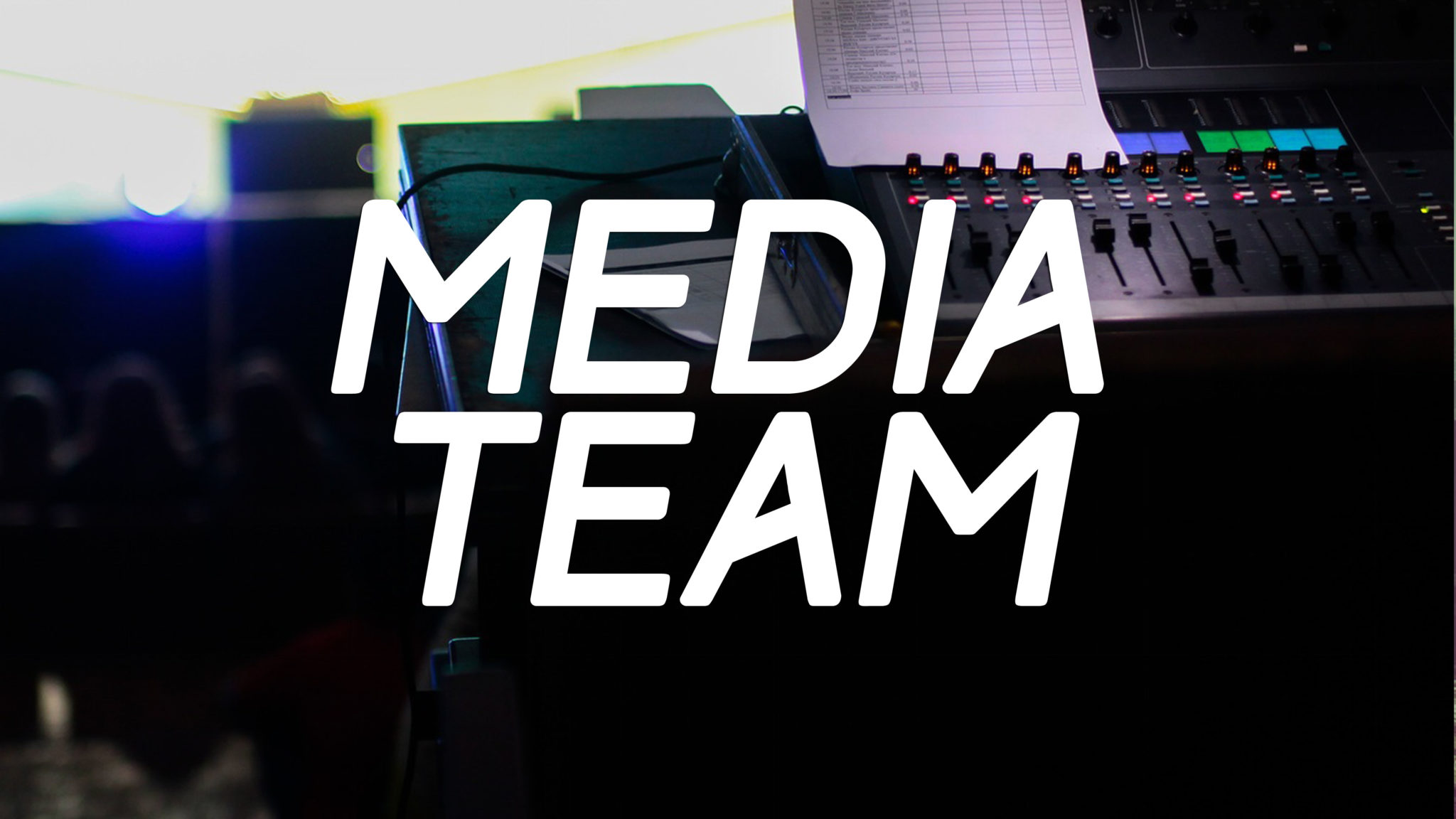 Serve when scheduled and contact your Team Leader when you need a replacement. Team schedules are created on a monthly basis and communicated to the entire team via e-mail. (We utilize Planning Center database for scheduling so you'll need to create an account.) Your communication is crucial for building community and carrying out effective ministry, so please let your Team Leader know your availability to serve.

 

Be on time and check-in. When you arrive at the Worship Center, check-in with your Team Leader so they know you are here.
NOTE: We gather together as a team for our PRE-SERVICE MEETING 30 minutes before the service begins. This is a time for us to unite in prayer, to receive service-specific updates and grow as a team. If you anticipate a late arrival, please let your MediaTeam Leader know immediately.

 

Prepare in prayer. Pray God's heart for His people each and every time you serve. Ask God to move in a special way – to personally touch hearts and heal wounds and bring His lost children home. Pray for the specific, personal moment of intimacy with Jesus that would forever change their lives.

 

Dress in a manner that would honor Christ. What we wear can sometimes speak louder than what we say. Be mindful to not dress in a manner that would DISTRACT others. (i.e. no clothing with lewd or divisive language). The attire is casual but please do not wear short shorts, halter tops/spaghetti straps, or short skirts. Use discretion. If you think your attire is questionable, that it could potentially distract someone, then simply do not wear it. Please check with your MediaTeam Leader if you have a question.
Remain positioned. Be in your assigned position BEFORE the 5 minute countdown clock begins. Once we get into position we serve throughout the entire service, facilitating every aspect of the audio and visual needs.
Remain attentive. Even if you do not have an immediate responsibility, please remain quiet and attentive. Your Team Leader will communicate changes and needs, as they arise.
Serve with heart and commitment. When you serve in your gifts and passions ministry is an overflow of love and is enjoyable to you. If this ministry is not a fit, if you would like to investigate a new team or if you need a break from serving for a season, do not hesitate to let your Team Leader know. This is why your leaders are here — to walk through life with you!
Smile – you have just served the Risen King and His Church! "This service that you perform is not only supplying the needs of God's people but is also overflowing in many expressions of thanks to God." (2 Corinthians 9:12)

 
TEAM RESULTS
Through the power of the Holy Spirit and the blessing of a protected environment, guests are forever changed by experiencing God in a fresh, new way.