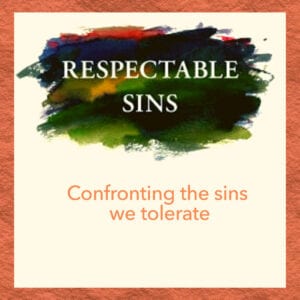 Respectable Sins
We allow certain habits to help us deal with life, but sometimes the bad habits can become part of our identity. It's time to separate ourselves from those habits that culture says are "respectable" or even needed and recognize them for what they really are: sins.  
This series will cover such issues as lying, lust, anxiety, impatience, pride, envy, and anger and teaches us how to replace these sin-nature habits with obedience and grace.
Series: Now through June 6.
Service Time:  9:30 am
Dress: very casual
What to Expect: laughter, live music, & biblical teaching.
What about kids? Our Children's Ministry (KidZone) is happening simultaneously with adult worship at 9:30!
Fixing Us
Marriage is tough. When two imperfect people try to live happily ever after, something is bound to go wrong. If you're struggling with communication, intimacy, and unresolved conflict it's not too late. You and your spouse can find hope and healing. Join us for this new teaching series on love and
marriage as we look at different couples who were in conflict in the Bible and what we can learn from them.
Series will begin in June!